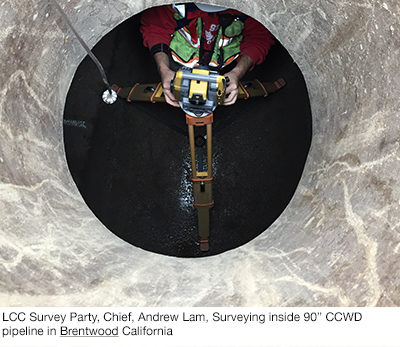 Precision Land Surveying Services
We don't consult in an industry unless we have mastered its challenges and demonstrated improvements. In many cases, we have developed solutions, project management protocols, and diagnostic equipment to streamline processes.
We've leading the industry since 1955  with advanced technologies that provide the highest accuracy, precision and control in land surveying. We provide customers, across various industries, with end-to-end product and service solutions that ensure the reliability and accurate site investigations, documentation and industry leading customer service.
LCC has featured Surveying as a core service since 1955 and recognizes that a high quality survey is essential for good design.
SERVICES & EQUIPMENT:
Records Research/records Compilation
Site Investigation
Coordination with Multiple Agencies
Boundary Surveys (Including Encroachment Observations and Fenceline Surveys)
Control Surveys (including Monumentation Surveys)
Topographic Surveys (using both aerial and ground data collection methods)
Cross-section Surveys
Deformation/Settling Monitoring
Lot Line Adjustments
Preparation of Plat Maps and Legal Descriptions
Records of Survey/Corner records
Utility Surveys (including overhead, above ground and below ground)
Creek/Channel Surveys
As-Built Surveys/Record Drawings
ALTA/ACSM Surveys
Preparation of Base Maps and Exhibit Maps
Global Positioning Satellite Surveys
Digital Leveling